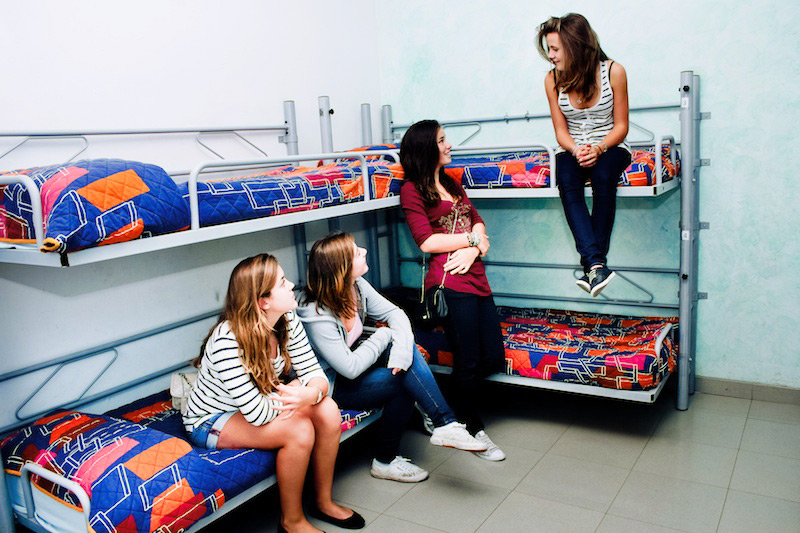 Courtesy-hubstatic
Modern hostels are now considered one of the best options to stay during travel. Compared to fancy hotels and resorts, the service offered to travelers is at the same level while staying in a hostel. Moreover, you get to save a lot of money. Plus, there are many travelers coming over to stay in hostels offering you the perfect opportunity to meet and become friends with them. Let's focus on additional reasons as to why staying in a hostel is better.
Cheaper Beds –One of the best things that hostels offer is the chance to choose your own bed. For instance; if you wish for a single bed or double bed, hostels offer a chance to choose to allow you to save money.
Internet – With the constant improvement in technology, hostels are known to offer better and faster internet access to all travelers. This wasn't possible in the earlier days as an internet facility was bad.
Location – Modern hostels are now centrally located allowing you to head outside of the hostel to popular sites, attractions, malls, pubs, bars etc. Moreover, the transport facility becomes more convenient.
Kitchen – Modern hostels allow travelers to use the kitchen in order to cook their own meals. This offers a chance to share your meals with other travelers who may also do the same.
People – Many travelers come to stay in hostels from different continents of the world. Due to which, this is the time where you get to talk to them and become friends. Moreover, hostels offer party nights and tons of activities for all travelers to have a great time.
These are a few reasons to stay in hostels in Indonesia.